09/07/2018
Dotful Afternoon Tea With Polka-Dotted Desserts
From 1st July to 31st August 2018, Conrad Osaka's 40 Sky Bar & Lounge is the venue of a special tea-and-sweets event, happening every day from 11 am to 6:30 pm.
Fabio Bardi, the executive pastry chef at Conrad Osaka, is the person behind a special event with colourful, polka-dotted sweets, hence the title "Dotful Afternoon Tea".

Fabio's own recommendation is baci di dama, (lit. "lady's kisses"), Italian buttery hazelnut biscuits, bound together by dark chocolate, coated in white chocolate and dotted in a traditional Japanese ceramic indigo pattern, also made of chocolate. Other sweets include yellow polka-dotted pink Swiss rolls filled with passion fruit cream, ladybird-dotted chocolate tarts, and the special afternoon tea lemon flavoured Battenberg cake, with a yellow and green pattern.
Date: 1st July - 31st August 2018
Venue: Conrad Osaka
Address: 3-2-4 Nakanoshima, Kita-ku, Osaka City, Osaka, Japan
More information (in Japanese): https://prtimes.jp/main/html/rd/p/000000029.000024123.html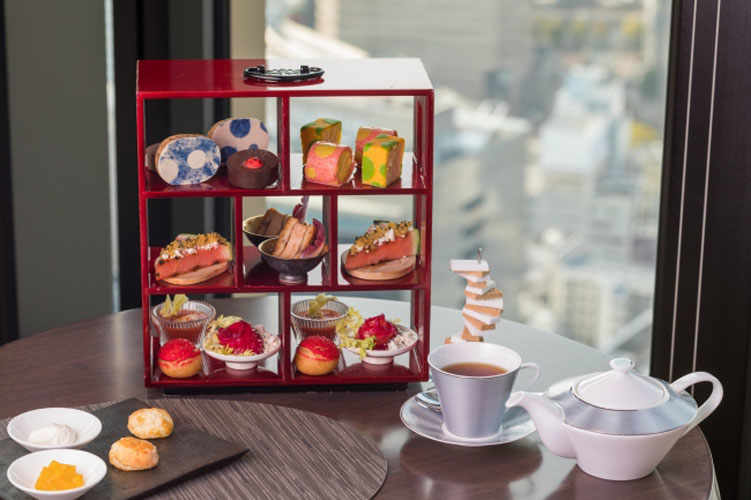 Artecibo editorial board
Content edited by staff